6 A SIDE BASILDON SPORTING VILLAGE
Wednesday, November 29, 2023

Repeats Weekly on Wednesdays
Independent Community Organiser
This game is organised by an independent organiser, they hire the pitch directly with the venue and manage the game at the pitch. Any problems, questions please send a direct message to the game organiser via the platform.
Description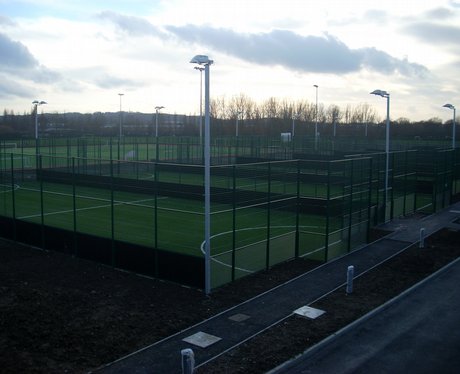 3G pitches in the cages - 18:00 - 19:00
6 vs 6
😃 60 minute games
👟 Astros recommended, NO metal studs
🏃All abilities welcome
🫰Free parking, changing rooms/showers available
Go through reception towards the cages at the back of the facility
⚽ Bibs and match quality balls provided
📞 Any questions please contact Chris 07758834428
⌛ Please arrive 10-15 mins early
GAME PLAY RULES
📈 NO OFFSIDES
✅ Slide tackles not allowed
🚫 No aggressive behaviour will be tolerated
🙏 Respect the hosts decisions - this is a friendly & fun but competitive game
👟 Cage football so not throw ins, ball can bounce off wall
🧤 Keeper stays in the area, other players cant go in the area
♻️Keeper change every 5 mins or as needed
⏰60 minute games so plenty of playing time for all
AGES 18+
Footy Addicts' Code of Conduct must be respected at all times.
Respect
Everyone must play fair, respect their team-mates and opponents.
Online Payment
Pay via Credit/Debit card or PayPal account in order to secure your spot in the game.
You will automatically receive refund only if you honour the game's refund policy.
Refunds will be issued if you cancel with 48 hours notice until the game or if someone else can take your slot from the waiting list. This is to ensure the host does not lose money on the sports hall booking but to give a fair opportunity to cancel if needed.
Mark No-Shows
If for any reason you cannot make it to the game you need to modify your RSVP as soon as possible, in order to free your spot. In case you are in the attendance list and you do no turn up for the game, you will be marked as a No-Show.
Light Tees (6/6)
Dark Tees (6/6)